August 2022 = Earth Monkey (Metal) This month begins Sunday 7th 8:30pm August Feng Shui Update - Mimicks the Year Centre: every home/building has the difficulty with obstacles and destructive energies which is Earth; use 6...
Certificate in Four Pillars of Destiny
Calculating and interpreting the five phase components (Chi) you inhaled at birth, giving you an accurate evaluation of a person and predict their future.
Certificate in Feng Shui Consultancy
You will have the skill to read, analyse and arrange your home and environment in a way that is ideal for health, happiness & prosperity.
Qi Gong
Qi Gong healing once banned in China, is now the Ultimate Healing Modality from Meditation to Boy and Mind.
I Ching
I Ching is the Law of nature.
Learn how to flow with nature and start a Journey of a Thousand miles.
Face Reading
It takes courage to grow up and become who you are, the 5 elements on your face will explain why, how & where you are going and more.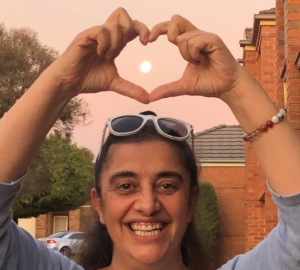 Salwa Abboud started the "Ministry" of Feng Shui and Four Pillars of Destiny, as there was a need for well informed and knowledgeable consultants that understood pure Feng Shui, not intentional, intuitive or New Age, and for consultants that are able to read and analyse a birth chart in depth.

Salwa consults trains and designs to basic Feng Shui principles.

Her learning came from many, but it took a while to realise what was Classical and what was made up to sell so called remedies. Salwa also educates through free workshops all over Victoria.